Becoming paralyzed is a traumatic event that dramatically changes every dimension of one's life, and it's helpful to have others to share these experiences with. The process of transitioning well and adapting into this new life takes time, and can be made easier in the context of community.
Given the vast array of resources in the Portland area, greater coordination within the SCI community would benefit individuals and families facing this tough transition. Oregon SCI is a community-based health initiative strengthening the vibrant regional SCI network. We draw on the social capital that the community already possesses.
We strive to better coordinate institutional and informal resources to help those who are newly injured transition smoothly.
Partners
We'd like to say a special Thank you to the following partners in going the extra mile in helping us.

NLE Law is one of the nation's leading personal injury law firms focusing on traumatic brain injuries and other long-term, debilitating injuries sustained in accidents. Thanks to NLE Law's broad range of legal and medical knowledge, they know how to find the best doctors and specialists to help clients heal from their injuries. And if you have an injury that will never fully heal, they'll find you the special services and long-term care you need to keep moving forward.  NLE Law's lawyers know how to investigate, coordinate and combine insurance benefits to make sure our clients receive everything they need to cover the full cost of their injuries. They'll deal with insurance companies on your behalf in negotiations and at trial. That way, you can focus on what really matters – your recovery.
---
Settlement Professionals
---
Nichols Law Group
---
Craig H Neilsen Foundation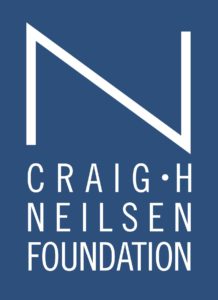 Oregon Spinal Cord Injury Connection received a ~$50k grant from Craig H Neilsen Foundation to support the development of its Community Health Worker Program: A Catalyst for Health and Empowerment for People Living with SCI.
The Craig H. Neilsen Foundation is dedicated to research and programs to improve the quality of life for people living with spinal cord injury. The Foundation was established in 2002 to award grants to a broad spectrum of charities, including those that benefit spinal cord injury efforts. Today, with assets of approximately $500 million, the Foundation is primarily dedicated to funding extensive research, education and quality of life programs for improving the lives of people affected by spinal cord injury.
---
United Spinal Association

Oregon Spinal Cord Injury Connection is a chapter of the United Spinal Association.
United Spinal Association is a national 501(c) (3) nonprofit membership organization dedicated to enhancing the quality of life of all people living with spinal cord injuries and disorders (SCI/D), including veterans, and providing support and information to loved ones, care providers and professionals.
United Spinal believes no person should be excluded from opportunity based on their disability. Its goal is to provide people living with SCI/D programs and services that maximize their independence and enable them to remain active in their communities.