COVID-19 General Resources
Behavioral and Mental Health Resources
Oregon Health Authority COVID-19 Page 
In the Behavioral Health accordion under "Community Resources by Topic"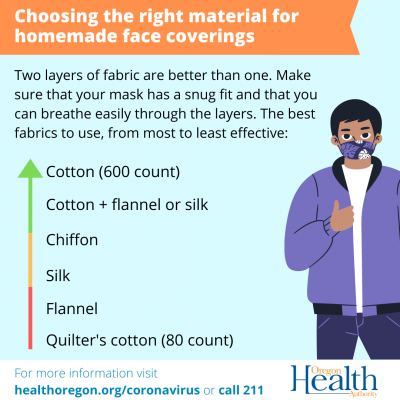 Resources for Youth and Young Adults
Basic Rights Oregon: Policy, education and advocacy organization. 
Youth ERA: Statewide youth peer support organization that currently provides virtual drop-in centers, virtual one-on-one meetings, virtual group meetups and peer support on Twitch. 
Youth Line: (a service of Lines for Life): A teen-to-teen crisis and helpline.
Call: 877-968-8491, Text: teen2teen to 839863 
Young Adult Hub Sites (Lane, Jackson, Deschutes, Multnomah, Clackamas and Washington County): Mental health programs designed to engage marginalized and disconnected young adults.
The Living Room (Clackamas County): Local programming and resources for LGBTQ+ youth and their allies. 
Trans*Ponder (Eugene): Provides local support, resources and education for the trans/gender diverse community and its allies. 
Sexual & Gender Minority Youth Resource Center (SMYRC) (Portland): Provides safe, supervised, harassment free space for sexual and gender minority youth ages 13-23.
Brave Space (Portland): Facilitates access to expert and knowledgeable providers for transgender and non-binary children, youth, adult and their families, including Letters for Medical Care.
The Trevor Project: Leading national organization providing crisis intervention and suicide prevention services to LGBTQ young people under 25.
Trevor Lifeline: 1-866-488-7386
Trans Lifeline: Grassroots hotline offering direct emotional and financial support to trans people in crisis- for the trans community, by the trans community. 
Trans Lifeline Hotline: 877-565-8860
Gender Spectrum: Resources to create gender sensitive and inclusive environments for all children and teens (has parent and caregiver specific resources). 
PFLAG (Parents and Friends of Lesbians and Gays): Chapter based organization for LGBTQ+ people, their parent and families and allies. Resources for families and caregivers.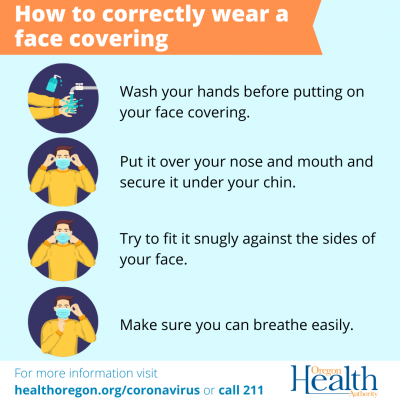 Most major mobile phone carriers have signed on to the Keep Americans Connected Pledge and will:

Not terminate the service of any wireless, home phone or broadband residential or small business customer because of their inability to pay their bill due to disruptions caused by the coronavirus pandemic.
Waive any late payment fees that any wireless, home phone or broadband residential or small business customer may incur because of economic hardship related to the coronavirus pandemic.
Please check with your cell phone provider for specifics.
Comcast Internet Essentials program expanded
EveryoneOn.org's offer locator tool is up to date on all new internet service provider commitments in light of demands from the outbreak. Anyone can visit EveryoneOn.org and click on the red banner at the top to search for offers exclusive to their area. The algorithm eliminates having to determine if a particular provider is in a given market. All that is needed to find low-cost internet offers is a zip code and responses to eligibility questions to further narrow down active offers.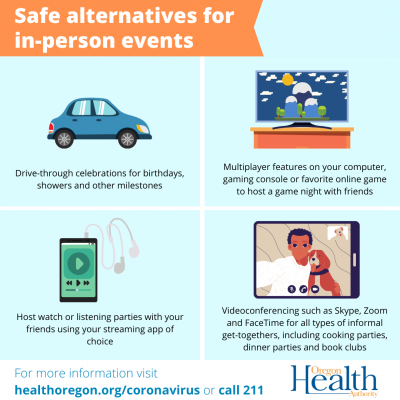 National Alliance for Mentally Ill (NAMI) – Multnomah's Parent Support Group is now available online! Open to any parents or caregivers of children/adolescents with mental health and behavioral barriers. Join us: Wednesdays, 4:00 PM- 5:30 PM Please contact Dana at 503-501-2367 with questions and to register.
Mental Health and Wellness